Client Spotlight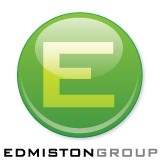 The Edmiston Group is a Pittsburgh-based branding and marketing firm that has consistently delivered and implemented proven business marketing ideas and strategies for business growth. The firm works with businesses to build brand identity and strategic marketing plans utilizing print, web and social media channels. Action, innovation and professional service with a personal touch are what businesses receive with the Edmiston Group.
Edmiston Group works with a variety of construction and building trades clients. Their services include corporate identity logos, websites, brochures, social media management and other marketing materials that create a meaningful, cohesive marketing message. Hiring the Edmiston Group to oversee your marketing program will allow you to do what you do best…expand your business.
Utilizing a diverse team of professionals with strong brand strategy experience, the Edmiston Group has a comprehensive set of experiences and skills in such areas as: Marketing, Business Development, Strategic Planning and Public Relations.
For the MEI CyberCorp project, the owner created a jobsite monitoring product powered by solar energy that was used on construction and well drilling sites but didn't have any type of company brand. They worked with the business owner to create a brand identity to include a new company name, prepare graphics for trucks and the product, conduct a professional video and photo shoot, create two websites, brochures and assist them to be ready to display at the oil and gas tradeshow.
Edmiston Group Informational Flyers: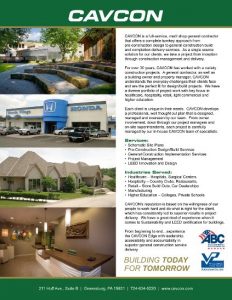 CAVCON, another Edmiston Group client, received a new website and new marketing materials. In their ongoing marketing support role, they write custom blogs, manage their newsletter, create custom ads and assist in PR for ground breaking events.
The Edmiston Group has helped their clients grow their business by:
Defining a clear and focused brand on what makes their business unique
Designing compelling sales and marketing pieces in both print and web
Identifying where to place advertising dollars
Measuring results
On either a project basis, or ongoing monthly retainer, clients served by the Edmiston Group receive Marketing Services in senior leadership, personalized attention, and experienced support – bringing fresh ideas for YOUR growing business.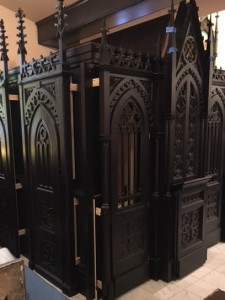 For over 35 years, Tech 2000 Woodworks President and Owner, Keith Geller has been designing, building and installing fine custom woodwork cabinetry for residential and commercial applications, growing Tech 2000 Woodworks into one of the top custom cabinetry shops in the Pittsburgh region.
The experienced team and the very latest equipment enable Tech 2000 to work with all types of wood and a myriad of other materials, including bamboo, laminate, solid surfacing, granite, and marble. The finishing department offers custom finishes and stains to make your project unique in both design and color. Tech 2000 is a FSC® Certified Millwork Company FSC-C109135 and have participated in a number of LEED projects throughout the region.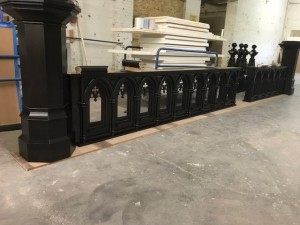 Preserving history and the original architecture was key in the resent renovation of St. Peter's Church in Pittsburgh. It was the church's desire to bring this historical building back to as close to its original looks and condition as to when it was built back in 1855, before fire destroyed the structure in 1870. Working from original photographs provided by the church staff, Tech 2000 manufactured and supplied all of the new wood work to match existing wood work within the church, such as the HVAC Covers in the center and sides of the church, new front kneeler walls and ramp with railing to the Main Altar, Reconciliation Rooms, Statue Niches at the back of the Church, Choir Loft Cabinets with wood paneling to match original wood panels, base board and casing to match original just to list some of the items that were fabricated.
Tech 2000 worked closely with Nick Rosky of Volpatt Construction who was the general contractor on this project along with the architect Ian Morrison of the architectural firm of Radelet, MCarthy & Polletta Inc. throughout the project to help achieve the goal of matching as much of the original details possible to the beauty of intricate wood working centuries ago.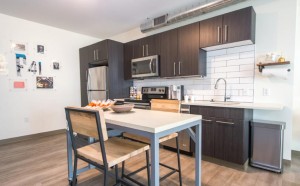 For the past 70 years, Excel Glass and Granite has progressed with technology, skilled labor training and design expertise to bring the newest designs in the Kitchen and Bath Industry. We offer a variety of the latest in quartz and granite from which to choose.
The Excel Glass Division, a full-service installer and fabricator of commercial and residential glass provides custom shower doors, shower door enclosures, custom mirrors, replacement glass and much more. Featuring the area's largest selection of custom mirrors in any size, shape or color, the company specializes in the custom design, manufacturing and installation of framed or unframed mirrors to match any specification.
Excel Hospitality Stone works with construction companies, project managers and commercial developers in providing granite, stone and/or glass products to fulfill multi-unit or hotel project needs by furnishing and installing countertops, sinks, vanity bases, shower bases, and L.E.D. Mirrors.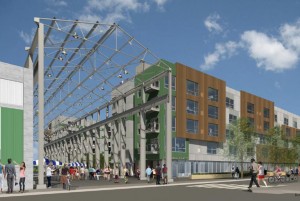 A recent commercial project highlights construction of The Foundry at 41st, featuring a variety of apartment types from nano units to two bedrooms providing luxury living in the heart of one of the hippest neighborhoods. The open floorplan design features an incredible list of amenities, including high-end apartment features and finishes. Working with Fort Willow Developers and Walnut Capital, Excel Hospitality Stone provided 171 apartments with 209 vanities, mirrors and porcelain sinks, 26 shower doors and 171 kitchen quartz tops and stainless sinks for this high end apartment complex.
Versatile, customizable and reliable – experience the "Excellence of Excel!"
Testimonials
Jill is a tenacious business development person. Her ability to find leads, contacts and work is incredible. I am continuously amazed at her ability to make things happen.