Client Spotlight – Edmiston Group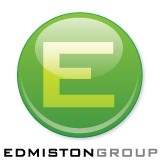 The Edmiston Group is a Pittsburgh-based branding and marketing firm that has consistently delivered and implemented proven business marketing ideas and strategies for business growth. The firm works with businesses to build brand identity and strategic marketing plans utilizing print, web and social media channels. Action, innovation and professional service with a personal touch are what businesses receive with the Edmiston Group.
Edmiston Group works with a variety of construction and building trades clients. Their services include corporate identity logos, websites, brochures, social media management and other marketing materials that create a meaningful, cohesive marketing message. Hiring the Edmiston Group to oversee your marketing program will allow you to do what you do best…expand your business.
Utilizing a diverse team of professionals with strong brand strategy experience, the Edmiston Group has a comprehensive set of experiences and skills in such areas as: Marketing, Business Development, Strategic Planning and Public Relations.
For the MEI CyberCorp project, the owner created a jobsite monitoring product powered by solar energy that was used on construction and well drilling sites but didn't have any type of company brand. They worked with the business owner to create a brand identity to include a new company name, prepare graphics for trucks and the product, conduct a professional video and photo shoot, create two websites, brochures and assist them to be ready to display at the oil and gas tradeshow.
Edmiston Group Informational Flyers: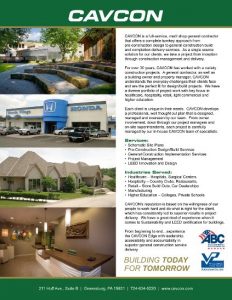 CAVCON, another Edmiston Group client, received a new website and new marketing materials. In their ongoing marketing support role, they write custom blogs, manage their newsletter, create custom ads and assist in PR for ground breaking events.
The Edmiston Group has helped their clients grow their business by:
Defining a clear and focused brand on what makes their business unique
Designing compelling sales and marketing pieces in both print and web
Identifying where to place advertising dollars
Measuring results
On either a project basis, or ongoing monthly retainer, clients served by the Edmiston Group receive Marketing Services in senior leadership, personalized attention, and experienced support – bringing fresh ideas for YOUR growing business.
Testimonials
Jill is a tenacious business development person. Her ability to find leads, contacts and work is incredible. I am continuously amazed at her ability to make things happen.