McKibbin Consulting Clients
Here is a sampling of McKibbin Consulting clients. *Please Reference McKibbin Consulting when contacting the companies below for service or quotes.
FOODSERVICE DESIGN COMPANY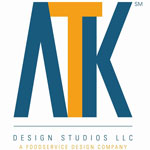 ATK Design Studios, LLC is a foodservice design company specializing in commercial kitchens nationwide. Designs include but not limited to cafes, coffee bars, markets, restaurants for corporate dining, senior living, higher education, shared kitchens to name a few. We offer a variety of service packages appropriate to each respective project. Our designs save foodservice projects time and money.
Teri Kidwell
O 888-289-9008 ext. 710
M 724-630-8799
Click here to Email
www.atkdesignstudios.com
---
LANDSCAPING

Growing Seasons Landscaping (GSL) provided Commercial Landscape Services and Well Site Services throughout the tri-state area.
Landscape Services: consist of new landscape installation and green roofs for commercial buildings, GC's, and developers. We also offer full service landscape maintenance for commercial properties including all landscaping and snow services.
Well Services: Services for the gas and oil industry and environmental construction. Large Scale Reclaim Services, Erosion Control, Hydroseeding, Right of Way maintenance, Wetland and Streambank stabilization.
Justin Connor
O 412.310.4554
M 412.443.4259
Click here to Email
www.gslpgh.com
---
FINANCIAL SERVICES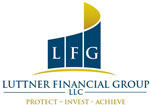 We are an Independent and Full Service Financial Planning Firm focusing specifically on Closely Held Business Owners and Individuals who want to Maximize their Financial Balance Sheet.
For the Business Owner, we share Strategies to Protect their Business Interest, Retain Key Employees and Build Retirement and Executive Benefit plans to set their Business apart from their competitors or peers in the same industry. Employees are looking for competitive Benefit Packages and we help facilitate attraction and retention power for our Business Owner Clients.
Ryan C. Hicks
O 412-325-8831
M 412-401-7524
Click here to Email
www.luttner.com
---
INTERIOR DESIGN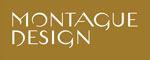 Montague Design offers complete residential and commercial design services, consulting on construction and renovation design details, local and international sourcing, selecting new colors to update your space, and helping you complete your new look with furniture, window treatment, art and accessories.
Catherine Montague, LEED AP
412-638-2696
Click here to Email
www.MontagueDesign.com
---
BUILDING SUPPLIES & TOOL REPAIR

Hartman has been supplying tools, collated nails and screws, staples, pneumatic tools and air compressors fastening and building products, and packaging products cardboard cartons, tape, and packaging materials to the industrial, construction, and dealer markets. The service division provides tool repair.
Andrew L. Hartman
O 724.816.6460
Click here to Email
www.hartmannails.com
---
ARCHITECTS

DESMONE ARCHITECTS
Providing Commercial and Industrial Design
Interior Design, Space Planning, LEED
Chic Noll
Click here to E-mail
Office: 412-683-3230
www.desmone.com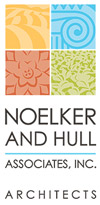 Noelker and Hull Associates, Inc. is a national design practice providing architectural, master planning, and interior design services to the senior living, education, healthcare, religious, hospitality, and housing markets.
Douglas J. Wagner, Senior Associate
NOELKER AND HULL ASSOCIATES, INC.
Click here to Email
P 717.263.8464
C 717.729.8071
www.noelkerhull.com
---
EXECUTIVE RECRUITMENT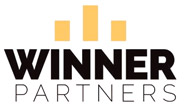 Winner Partners is a privately held, executive recruitment solutions firm headquartered in St. Petersburg, Florida. Our firm was intentionally designed as a collaborative platform to give clients access to the most talented search consultants in the market who have industry and subject-matter expertise and a successful track record of placing dynamic leaders. Winner Partners is a women-owned business established with a client base consisting of nonprofits, public-private partnerships, and privately owned organizations. Our firm averages 50 searches annually with over half of those assignments at the C-Suite level.
Tina Winner, Managing Partner
Winner Partners
724-831-1060
Click here to Email
www.winnerpartners.net
---
COST REDUCTION SERVICES

Schooley Mitchell of Pittsburgh is a cost reduction company focusing on helping companies save money and time regarding the following expense categories: telecom, waste, small package shipping, credit card processing and electronic signature. Schooley Mitchell offers a no cost no obligation expense audit lending to a detailed savings recommendations report. Average savings are 28% and the majority of the time companies do not have to change suppliers.
Marc Schwalb | Strategic-Partner | Schooley Mitchell
Tel: 412.406.8524
Cell: 412.327.0778
Click here to Email
www.schooleymitchell.com/mschwalb
---
UTILITY ENGINEER SERVICES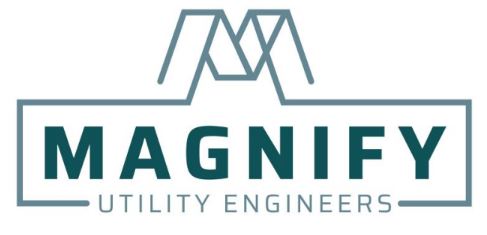 Magnify Utility Engineers provides subsurface utility engineering (SUE) services throughout a tri-state area that locates existing utilities on public and private markets for all types of engineering infrastructure projects. The company works in tandem with 811, utility owners, and municipalities to improve safety, damage prevention, and timely locates along with meeting One Call Law requirements and spreading awareness of the importance of underground utility investigations.
Our experienced team of SUE Technicians, Professional Engineers, and Project Managers combined with our advanced technologies MAGNIFY safety on every project.
Jodi L. Sabol, P.E.
President/Founder
Cell: 724-462-1735
Click here to Email
www.magnifyutility.com
---
GENERAL CONTRACTOR CONCRETE/HIGHWAY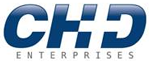 C.H. & D. Enterprises, Inc. is a general contractor specializing in heavy, highway, design/build projects. Our services include bridges, box culverts, inlets, concrete, drainage, excavation, clearing & grubbing, commercial landscape construction, road, and aggregate hauling.
Nicole Rebyanski
Mobile: 412.598.6458
Click here to Email
chdentinc.com
CONSTRUCTION LABOR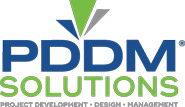 PDDM – Construction and Project Management Solutions
PDDM Solutions provides comprehensive construction and project management capabilities for all related design and construction activities to ensure the highest level of quality and service at competitive costs for our clients. Our professional staff provide our clients PROJECT PEACE of MIND by managing and monitoring their project through pre-design, conceptual design, design documentation, construction documentation, bid/negotiation, construction, and project closeout.
PDDM – Workforce Solutions
Workforce solutions in today's market require agility and flexibility. Through our recruitment services, PDDM talent acquisition services can efficiently offer a wide range of staffing solutions in the construction, architectural/engineering, construction/project management, and IT industry. Let PDDM talent acquisition services do the heavy lifting for you and receive faster, cost-effective hiring with better results.
Chris Kujawa
Main Office: (724) 788-4048
Direct: (724) 788-4040
Fax: (412) 406-2745
Mobile: (740) 317-0459
Click here to Email
www.pddmsolutions.com
---
ELECTRICAL CONTRACTOR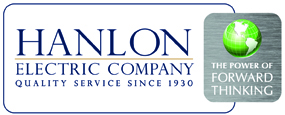 HANLON ELECTRIC COMPANY
530 Old Frankstown Road
Monroeville, PA 15146-1099
Phone: (412) 795-6100
www.hanlonelectric.com
---
OFFICE FURNITURE

OFFICE FURNITURE WAREHOUSE
Providing New, Used, Refurbished and buy back,
Star Wall Systems
Mary Butterfield
Click here to E-mail
Office: 412-331-6711
www.myofficefurniture.net
---
CONSTRUCTION

CAVCON CONSTRUCTION
Providing a full service, merit shop, general contractor serving Pittsburgh and the tri-state area, providing construction management, design build, and traditional bid services.
James Thomas
Click here to E-mail
Office: 724-834-5220 ext. 109
www.cavcon.com
---
PROFESSIONAL SERVICES


EDMISTON GROUP
A Pittsburgh-based branding and marketing firm. Our services include corporate identity logos, websites, brochures, social media management and other marketing materials that create a meaningful, cohesive marketing message.
Autumn Edmiston
Click here to E-mail
Office: 724-612-0755
www.edmistongroup.com
---
AUDIO AND VISUAL COMMUNICATION SYSTEMS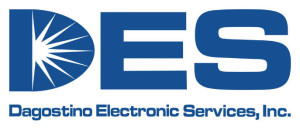 DAGOSTINO ELECTRONIC SERVICES
DES is a complete system integrator serving the education, healthcare, corporate and government verticals. From secure networks and cabling to IP surveillance systems, telephony and audio-visual integrations — we connect business with advanced technology solutions.
Click here to E-mail
Office: 412-531-4240
www.descomm.com
JOSEPH D. ROZMAN AND ASSOCIATES
Outsourced HR management services. The company serves as both the human resources generalist and HR functional expert for the organization.
Joe Rozman
Click here to E-mail
Office: 412-715-1504
ENVIRONMENTAL SERVICES

Our in-house team of environmental consultants offers a full suite of professional services including environmental assessments and reporting to satisfy due diligence requirements, environmental standards, and industry- or project-specific guidelines.
Phase Engineering supports real estate stakeholders to achieve growth and meet environmental, social, and corporate governance goals following our comprehensive consulting services.
Nicole Jones / Business Development Manager
Click here to E-mail
Mobile: 724.747.6056
www.phaseengineering.com
---
RECRUITMENT AND HIRING

Supply Chain Tomorrow is an online job board and resource center for supply chain professionals and industry leaders. Using Supply Chain Tomorrow means dedicating time to professionals already part of the supply chain discipline. When it comes to posting open roles, focus your efforts strategically and contact us today.
Dorian Evans
Cell: 412-440-7443
Click here to Email
www.supplychaintomorrow.com
---
ARCHITECTURE AND ENGINEERING SOLUTIONS

The Thrasher Group provides a full range of architecture and engineering services to both public and private markets. We specialize in Water Resources, Energy, Buildings and Facilities, Transportation, and Land Development markets.
Dwayne Mihalo
Cell: 724-485-7056
Click here to Email
www.thethrashergroup.com
---
Mission Critical Infrastructure

Wesco is the leading global value add supplier of mission-critical infrastructure for voice, video, data, power, and security. We help organizations build, protect, power, and connect people and assets around the world.
Jared Gentile
Cell: 412-546-8820
Click here to Email
www.anixter.com
---
ENVIRONMENTAL SERVICES – ENERGY INDUSTRY

Frontier Environmental Services, Inc. is a full-service and vertically integrated infrastructure construction company that serves the energy industry in PA, OH, and WV. The company cleans, clears, builds and reclaims drilling sites and pipelines effectively and affordably.
Nicole Rebyanski
Mobile: 412.598.6458
Click here to Email
www.frontierenv.com
GENERAL CONSTRUCTION – GOLF COURSES

Frontier Golf, Inc. has built a solid reputation as one of the industry's most innovative and skilled golf course construction companies. The company provides turnkey course construction, renovation, and irrigation services to high profile resorts and municipal facilities across the continental U.S. as well as in the Caribbean and Central America.
Nicole Rebyanski
Mobile: 412.598.6458
Click here to Email
www.frontiergolf.com/contact.html
Steve Greer
Cell: 814-360-5340
Click here to Email
www.armgroup.net
---
MECHANICAL & FIRE PROTECTION

EMCOR Services Scalise Industries (Scalise Industries) is a single-source provider of mechanical and fire protection services to commercial and institutional clients. As a premier full-service provider, we serve 500+ customers in a broad range of markets. With 300+ employees, we hand select our team of engineers, designers, and tradesmen to meet our customers' specific project needs. From periodic testing and servicing to complex construction projects, the Scalise Industries team utilizes extensive resources to enable integrated workflow solutions.
Roxanne Bauman
724-746-5400
Click here to email.
scaliseindustries.com
Testimonials
Jill knows just about everyone in our region that is in the A/E/C industry. She truly enjoys making connections happen for people to do business together.