Client Spotlight – Hanlon Electric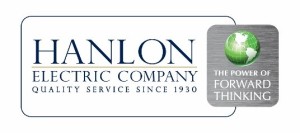 Since 1930 Hanlon Electric has been known for providing high quality service throughout the Pittsburgh region and beyond.  Hanlon Electric Company is a full-service electrical contractor providing service and maintenance, infrared and power quality testing, new construction, construction renovations, design/build construction as well as data and communication cabling and testing.
Power Management Plan for Phipps Conservatory
Many of you have visited Phipps Conservatory and marveled at the spectacular Winter Light Garden display.  The Phipps team worked with Hanlon Electric to design a robust power management plan and install many of the structures. Phipps met with our journeymen on a weekly basis during installation to review designs and assess the installation progress. This beautiful garden of lights was achieved through the collective collaborations with artists, fabricators and electricians.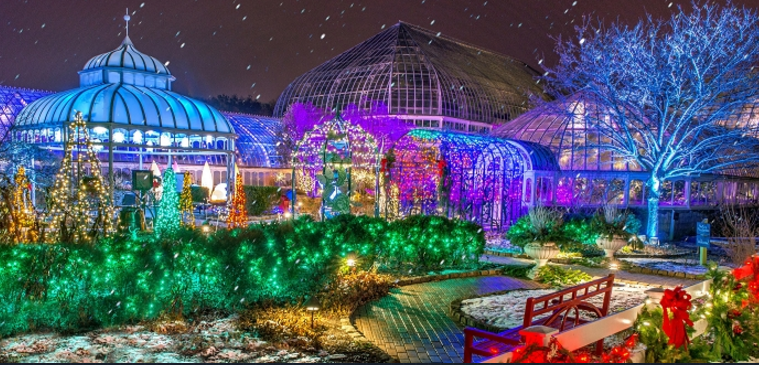 Hanlon Electric specializes in servicing the following industry segments: Commercial/Industrial Construction; Telecommunications, Schools, Universities, Colleges, Theaters and Public Institutions, Hospital and Medical, and Marcellus and Emerging Energy Companies.
A leader in Safety, Priority Service & Building Maintenance, Hanlon Electric provides skilled electrical system service, repair and maintenance by highly trained staff.
Through the "Power of Forward Thinking," Hanlon bridges technology and energy efficiencies to proactively minimize downtime. The company offers energy audits and assists customers in finding the best energy solution for their given organization.
There is a concerted effort to deliver green energy solutions for our environment.  In response to growing public interest in alternative vehicles, Hanlon has installed numerous electric vehicle (EV) charging stations (EVCS).
For three generations, Hanlon Electric has stood the test of time and delivered.  Companies have come to rely on the expertise of Hanlon Electric.
Testimonials
Jill is a tenacious business development person. Her ability to find leads, contacts and work is incredible. I am continuously amazed at her ability to make things happen.