business strategy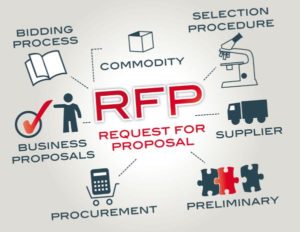 The weather is breaking, and construction season is gearing up. As a general contractor, you've just landed that big project and now it's time to get down to work. You may be good at the construction process, but there are some specialty contractors that are necessary to get the job done. So what are some things to consider when choosing a subcontractor for your project?
Does a Subcontractor Perform Better Than Your Own Crews?
You know yourself, the more you perform a certain task, the better you are at it. For example, your crew may perform masonry once in a while, but the job you just landed calls for extensive and intricate masonry work. Understanding the scope and project requirements is vital before you can determine the need for a subcontractor. A subcontractor is needed when the work falls outside of your expertise area or when your resources are already assigned to a different project, limiting the capabilities to execute the work using internal resources. If the work involves federal monies, you may also be looking for minority subcontractors. Here are some things to consider.
Project Size Matters
It is important to understand this component prior to execution in order to get the proper bonding and insurance coverage for you and your subcontractor.
Subcontractor Qualifying Indicators
Now that you have decided to bring on a subcontractor to supplement your workforce, you need to evaluate the following areas:
Safety
Financials
Staffing
Equipment
Project Plan and Schedule
Past Performances with regard to Comparable Projects
Letter of Recommendation or References
Project Cost and Payment Terms
When putting out the RFP, these factors should be considered. A subcontractor must be able to provide this information as an answer to your RFP.
Safety Record
One of the most important factors when qualifying subcontractors is their safety performance. Be sure to review the EMR rates, OSHA recordable, time loss due to accidents/incidents. If this is a new subcontractor, ask for their safety plan and program and be sure to review it so that it aligns with your safety expectations.
Financial Stability
A financially solid subcontractor may be determined by their bonding capabilities and letters from financial institutions that will express their financial stability. Request and review the required licenses and insurance.
Qualified Staff
As part of an RFP request to be considered for a project, a subcontractor should provide basic information along with resumes highlighting the relevant experience, senior leadership, and personnel who will be in charge of the project. This will help to ensure enough resources are available for your project.
Equipment
As a subcontractor, there are often specialty tools and equipment that are required for the job. The subcontractor must bring said equipment to the job site. Be clear to specify that in your RFP. Depending on the type of subcontractor requested, transportation permits and costs are subcontractor's items, so they should be taking care of those items.
Subcontractor Schedule
A detailed plan of action should be requested to include a narrative on how they will manage the project and how they handle unforeseen conditions.
Past and Current Projects
With the rapid pace of construction in Pittsburgh's economy, if your company is wanting to stay abreast of the growth in the region, it's important to have a grasp on a subcontractor's project experience. In an interview process, you may want to ask about concurrent projects and how those projects could affect the resources devoted to your project. A review of similar projects must describe scope, schedule, budget, man-hours worked and any special consideration that was part of the project.
References
Don't fall short at this step. It is your responsibility to call and verify references provided before awarding the subcontractor a construction contract. Using the listed names and projects included in the RFP, call or ask specific details about the subcontractor performance on a particular project.
Price
The lowest price is not always the best option. There are other factors to consider. Ask for details on payment terms and avoid using subcontractors asking for large amounts of down payment, that might be a red flag. Discount terms and payment terms must be discussed and agreed especially final payment and release of waivers.
Minority Contractors
When federal monies are involved, often larger companies are looking to partner for specialty contracts with minority companies. This partnership allows for smaller companies to grow and larger companies to compete for work with a diverse group of contractors.
McKibbin consulting has relationships with a number of specialty and minority-owned contractors, as well as property managers and developers. Within her network, Jill offers opportunity for general contractors to partner with minority subcontractors allowing both to benefit. To learn more contact Jill at 412-498-3572 or email [email protected].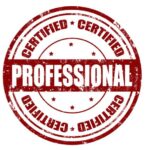 There are a number of certifications in business and often 2nd or 3rd tier awards as well as federal monies that are awarded to contractors with these certifications. You can get a jump start on your organization's long-term contract growth by considering these minority business enterprise certifications.
Minority Business Enterprise – National Minority Supplier Development Council
The NMSDC connects certified, minority-owned suppliers with thousands of corporate members, providing access to influential private-sector buyers. Additional MBE benefits include eligibility for NMSDC development programs and invitations to networking events.
Disadvantaged Business Enterprise – U.S. Department of Transportation
USDOT's Disadvantaged Business Enterprise (DBE) program offers small businesses owned and operated by socially and economically disadvantaged individuals the opportunity to compete for federally funded highway, transit and airport contracts.
8(a) Business Development – U.S. Small Business Administration
With a goal of awarding at least five percent of annual contracting dollars to small disadvantaged businesses, the federal government established the 8(a) Business Development program. Participating companies can compete for set-aside contracts, form joint ventures with other firms and receive assistance navigating federal guidelines.
Women's Business Enterprise – Women's Business Enterprise National Council
The WBENC facilitates partnerships between certified Women's Business Enterprises (WBEs) and corporate partners, allowing access to suppliers and procurement executives at thousands of organizations and government entities. WBEs are eligible for federal contracts, access to mentoring and capacity development, and use of WBENC marketing and promotional materials.
Veteran-Owned Small Business – U.S. Department of Veterans Affairs
The Veterans Affairs Office of Small and Disadvantaged Business Utilization counsels, assists and protects the interests of veteran-owned enterprises. The office's Vets First Verification Program affords veteran and service-disabled veteran-controlled firms the opportunity to apply for earmarked and sole source contracts.
HUBZone – U.S. Small Business Administration
The Historically Underutilized Business Zone (HUBZone) program offers federal contracting preferences to companies operating in areas with proven economic needs, including rural counties, Indian lands and disaster areas. There is a map of qualified HUBZones to determine if your business is eligible for the certification.
To learn more about certifications and how you can leverage minority certifications to grow your revenue, contact Jill Mckibbin at 412-498-3572 or email [email protected]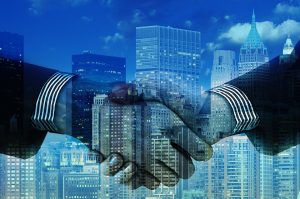 Jill McKibbin, owner of McKibbin Consulting and founder of Commercial Industrial Service Trades (CIST) – a category specific construction networking group – has spent most of her career in the construction field. With a vast amount of contacts, some have referred to Jill as the matchmaker for the construction industry.
What benefit does that bring to the clients she works with? There are a number of the mega projects–like Shell or the combined-cycle power plants–that have garnered headlines and make up big chunks of the dollars spent, but there has also been a steady stream of smaller, regionally-focused projects started.
When federal monies are involved, often larger companies are looking to partner for specialty contracts with minority companies. This partnership allows for smaller companies to grow and larger companies to compete for work with a diverse group of contractors.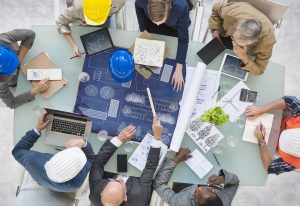 The CIST groups were founded by Jill McKibbin in 2005 and have continued to grow over the past 10 years. The group is only open to clients of McKibbin Consulting. The organization has three Pittsburgh Chapters providing professional services for commercial buildings from the ground up, including but not limited to: construction, architects, engineering, interior design, landscaping, elevator services, IT services, staffing, office furniture, interior plant service, marketing, and commercial cleaning.
Each chapter has one unique participant per trade to prevent competitors from learning of construction contacts shared by others in the group. In addition to monthly meetings, there are open quarterly networking events for all trades and business professionals wanting to interface with the construction industry.
According to an article published by the Pittsburgh Post-Gazette in May of 2018, "28 projects worth $1 billion under construction and more on the way: Downtown in midst of building boom." That refers only to downtown. Do you know what's happening in some of the surrounding counties?
With the rapid pace of change in Pittsburgh's economy, is your company wanting to stay abreast of the growth in the region? Are you looking to connect with decision makers? Are you wanting to add support to your sales team in terms of leads? These are all things that McKibbin Consulting delivers.
To learn more about services, call 412-498-3572 or email [email protected].
Testimonials
Jill knows just about everyone in our region that is in the A/E/C industry. She truly enjoys making connections happen for people to do business together.