Value of Certifications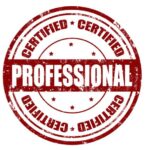 There are a number of certifications in business and often 2nd or 3rd tier awards as well as federal monies that are awarded to contractors with these certifications. You can get a jump start on your organization's long-term contract growth by considering these minority business enterprise certifications.
Minority Business Enterprise – National Minority Supplier Development Council
The NMSDC connects certified, minority-owned suppliers with thousands of corporate members, providing access to influential private-sector buyers. Additional MBE benefits include eligibility for NMSDC development programs and invitations to networking events.
Disadvantaged Business Enterprise – U.S. Department of Transportation
USDOT's Disadvantaged Business Enterprise (DBE) program offers small businesses owned and operated by socially and economically disadvantaged individuals the opportunity to compete for federally funded highway, transit and airport contracts.
8(a) Business Development – U.S. Small Business Administration
With a goal of awarding at least five percent of annual contracting dollars to small disadvantaged businesses, the federal government established the 8(a) Business Development program. Participating companies can compete for set-aside contracts, form joint ventures with other firms and receive assistance navigating federal guidelines.
Women's Business Enterprise – Women's Business Enterprise National Council
The WBENC facilitates partnerships between certified Women's Business Enterprises (WBEs) and corporate partners, allowing access to suppliers and procurement executives at thousands of organizations and government entities. WBEs are eligible for federal contracts, access to mentoring and capacity development, and use of WBENC marketing and promotional materials.
Veteran-Owned Small Business – U.S. Department of Veterans Affairs
The Veterans Affairs Office of Small and Disadvantaged Business Utilization counsels, assists and protects the interests of veteran-owned enterprises. The office's Vets First Verification Program affords veteran and service-disabled veteran-controlled firms the opportunity to apply for earmarked and sole source contracts.
HUBZone – U.S. Small Business Administration
The Historically Underutilized Business Zone (HUBZone) program offers federal contracting preferences to companies operating in areas with proven economic needs, including rural counties, Indian lands and disaster areas. There is a map of qualified HUBZones to determine if your business is eligible for the certification.
To learn more about certifications and how you can leverage minority certifications to grow your revenue, contact Jill Mckibbin at 412-498-3572 or email [email protected]
Testimonials
"The A/E/C industry is a diverse mix of companies and individuals with an extensive range of needs, priorities, and personalities. Few people navigate this field like Jill. Her genuine, honest, down-to-earth demeanor coupled with an unrelenting desire to take care of her clients makes her a valuable asset. She has an uncanny ability to make anyone feel at ease, which is critical to building relationships. Few people can match her commitment and work ethic. Jill is Pittsburgh's A/E/C professional matchmaker, and I greatly respect what she's been able to accomplish. On top of that, it's just a true joy to know and collaborate with her."