news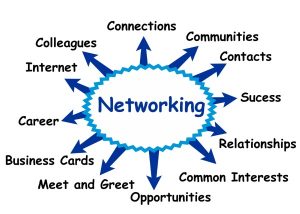 The ATHENA Awards Program of Greater Pittsburgh distinguishes itself from other regional awards through its emphasis on women mentoring other women and girls. Jill McKibbin was nominated in both 2015 and 2018 for the Athena award in many ways because of her efforts to help women-owned and disadvantaged businesses compete in a larger market. For those of you that know Jill, you know she works hard at connecting her clients and has created various programs to fit a person's budget. CIST provides monthly opportunities for her clients to learn of upcoming construction projects and network with referral partners.
Don't take our word for it, see what clients, referral partners and colleagues alike have to say…
Jill McKibbin has a unique ability to embrace her clients' businesses and understand what they can do to enhance their marketing and sales objectives.

Five years ago, Dagostino Electronic Services (DES) was best known for its Structured Cabling Services. Through introductions and networking activities initiated by Jill, DES is now recognized by architects, engineers, contractors, businesses and institutions as the area's "go-to" partner for audio-visual, security, voice and data networking, and cabling expertise.

There are many different ways of spreading the word about who you are, what you do, and how well you do it; but Jill's method of personal meetings, opportunity sharing, and team building definitely provides the best "bang for the buck."

If there is a person or company that you want to meet, Jill will know someone who knows them who can provide an introduction. She is definitely a valuable resource.
~Trudy Van Kirk, Account Manager, Dagostino Electronic Services, Inc. (Client)
---
CCAC and McKibbin Consulting have a two-way relationship. As an institution, CCAC hosts MWDBE events and invites groups in for networking. This allows Jill to continue to build her network as well as provide added value to her own network to let them know of our MWDBE events. The more teams of people that are identified for given projects, the more CCAC and McKibbin Consulting can help all of the companies develop and grow business. MWDBE helps everyone.

Jill has a special niche of business that no one else really does in providing networking to build business through all these different teams of building trades. For her to be successful is commendable. Otherwise, all big businesses will occupy all major contracts because smaller companies can't compete for larger projects. Through her relationships, Jill helps to level the playing field. For CCAC, the more MWDBE firms identified, the better it is for more opportunities to grow their business.
~James Messer, Chief Facilities Officer – CCAC (Referral Partner)
---
If I need an introduction to someone or there is someone I need to find the first thing I do is reach out to Jill. When you're linked with Jill, on LinkedIn–not only have access to her 11,000 contacts, but you gain access to her contacts' contacts as well. That's a value she brings. You will never meet the number of people that you will meet through Jill.

When you go to her with a need, you can always count on Jill to help you. There is a high level of trust with Jill because she's already vetted people she recommends. She gives you the backstory with a warm introduction which is extremely valuable. When she educates you prior to going into a call you feel confident that person already knows you are coming. If you haven't connected with Jill, you are missing the boat.
~Georgia Glass, Account Manager Western PA and Northern WVA Kone Elevators (Colleague)
---
I can't say enough about working with Jill McKibbin. K.A. Sodders Commercial Painting has significantly grown our business as a result of the introductions and referrals she had provided. I find the CIST meetings to be a valuable resource in the commercial market. As the Sales Manager for K.A. Sodders, I'm pulled in many directions. Regular calls and meetings with Jill have helped me focus on vertical markets and shorten the sales cycle to obtain new work and grow market share.

If you are looking to grow your business, I would recommend you consider contacting Jill McKibbin with McKibbin Consulting.
~Eric Vogelsberger, Sales Manager, K.A. Sodders (Client)
---
Jill is very approachable and clearly has the end game in mind when it comes making introductions. She spends the time to figure out what will help you in your business and provides sincere introductions with vetted resources. As a consultant she works with you to help you to grow your business in whatever path and/or direction that may go and has the depth of resources to do so.
~Megan White, VP / Corporate Banker – First Commonwealth Bank (Colleague)
---
I want to thank those who have been such an important part of my career and especially thank those who have taken the time and effort to submit a nomination on my behalf, write a testimonial or otherwise offer your support throughout the years. I love what I do, but I couldn't do it without you!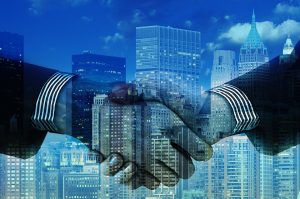 Jill McKibbin, owner of McKibbin Consulting and founder of Commercial Industrial Service Trades (CIST) – a category specific construction networking group – has spent most of her career in the construction field. With a vast amount of contacts, some have referred to Jill as the matchmaker for the construction industry.
What benefit does that bring to the clients she works with? There are a number of the mega projects–like Shell or the combined-cycle power plants–that have garnered headlines and make up big chunks of the dollars spent, but there has also been a steady stream of smaller, regionally-focused projects started.
When federal monies are involved, often larger companies are looking to partner for specialty contracts with minority companies. This partnership allows for smaller companies to grow and larger companies to compete for work with a diverse group of contractors.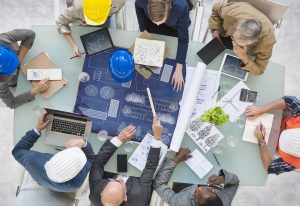 The CIST groups were founded by Jill McKibbin in 2005 and have continued to grow over the past 10 years. The group is only open to clients of McKibbin Consulting. The organization has three Pittsburgh Chapters providing professional services for commercial buildings from the ground up, including but not limited to: construction, architects, engineering, interior design, landscaping, elevator services, IT services, staffing, office furniture, interior plant service, marketing, and commercial cleaning.
Each chapter has one unique participant per trade to prevent competitors from learning of construction contacts shared by others in the group. In addition to monthly meetings, there are open quarterly networking events for all trades and business professionals wanting to interface with the construction industry.
According to an article published by the Pittsburgh Post-Gazette in May of 2018, "28 projects worth $1 billion under construction and more on the way: Downtown in midst of building boom." That refers only to downtown. Do you know what's happening in some of the surrounding counties?
With the rapid pace of change in Pittsburgh's economy, is your company wanting to stay abreast of the growth in the region? Are you looking to connect with decision makers? Are you wanting to add support to your sales team in terms of leads? These are all things that McKibbin Consulting delivers.
To learn more about services, call 412-498-3572 or email [email protected].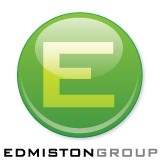 The Edmiston Group is a Pittsburgh-based branding and marketing firm that has consistently delivered and implemented proven business marketing ideas and strategies for business growth. The firm works with businesses to build brand identity and strategic marketing plans utilizing print, web and social media channels. Action, innovation and professional service with a personal touch are what businesses receive with the Edmiston Group.
Edmiston Group works with a variety of construction and building trades clients. Their services include corporate identity logos, websites, brochures, social media management and other marketing materials that create a meaningful, cohesive marketing message. Hiring the Edmiston Group to oversee your marketing program will allow you to do what you do best…expand your business.
Utilizing a diverse team of professionals with strong brand strategy experience, the Edmiston Group has a comprehensive set of experiences and skills in such areas as: Marketing, Business Development, Strategic Planning and Public Relations.
For the MEI CyberCorp project, the owner created a jobsite monitoring product powered by solar energy that was used on construction and well drilling sites but didn't have any type of company brand. They worked with the business owner to create a brand identity to include a new company name, prepare graphics for trucks and the product, conduct a professional video and photo shoot, create two websites, brochures and assist them to be ready to display at the oil and gas tradeshow.
Edmiston Group Informational Flyers: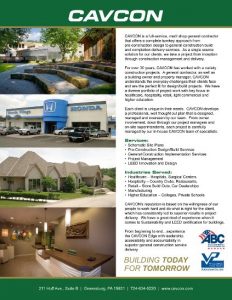 CAVCON, another Edmiston Group client, received a new website and new marketing materials. In their ongoing marketing support role, they write custom blogs, manage their newsletter, create custom ads and assist in PR for ground breaking events.
The Edmiston Group has helped their clients grow their business by:
Defining a clear and focused brand on what makes their business unique
Designing compelling sales and marketing pieces in both print and web
Identifying where to place advertising dollars
Measuring results
On either a project basis, or ongoing monthly retainer, clients served by the Edmiston Group receive Marketing Services in senior leadership, personalized attention, and experienced support – bringing fresh ideas for YOUR growing business.
Testimonials
Jill knows just about everyone in our region that is in the A/E/C industry. She truly enjoys making connections happen for people to do business together.