Client Spotlight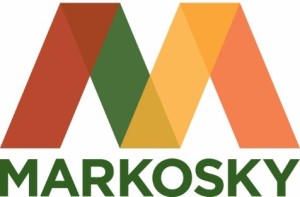 Founded in 1999, The Markosky Engineering Group, Inc. (Markosky) a woman-owned business, provides civil engineering, environmental services and construction services to public and private sector clients. Services include roadway design, traffic engineering, bridge design, environmental services, cultural resources, NBIS bridge inspection, construction inspection, site development, municipal engineering, and oil & gas environmental engineering and permitting services.
The versatile and experienced staff is dedicated to finding the best solutions to meet the client/project needs. Markosky is certified by the Pennsylvania Unified Certification Program (PAUCP) and the PA Department of General Services as a Disadvantaged Business Enterprise. Currently the company employs over 60 professionals working in the organization.
One of Markosky's most recent projects was the SR 0980, Section 139 project included the realignment of the southern approach of PA 980 to form a 'plus' intersection and constructing a new bridge carrying the Montour trail over the intersection to fully separate trail-using families, pedestrians and bicyclists from surface motor vehicle traffic. The new 379' bridge is a three-span composite steel girder structure, which provides the necessary vertical clearances for both PA 980 and PA 50 while meeting the Trail's requirement of a maximum approach grade. The new bridge also completes the final Montour Trail gap in Washington County, the heavily traveled central part of the Trail.
The project incorporated numerous innovative and unique aspects including the adaptive reuse of the only remaining portion of the original two-girder structure built in 1913 by the Montour Railroad. Additionally, the project incorporated geosynthetic reinforced slope (GRS) embankments for the trail approaches in order to increase the clearance of the new bridge over the roadways without increasing the embankment footprint thereby avoiding impacts to adjacent properties and the environment.
Markosky invests in our future by supporting groups that benefit children such as the Laurel Highlands Council Boy Scouts of America, Community Foundation Alleghenies, Dreams Go ON Trail Ride, STAT, Inc. LVHS Alliance of Student Athletes, Ligonier Camp & Conference Center to name a few.
Staff members mentor 7th & 8th graders in a project-based learning program. Students use their imagination, research, and engineering design to compete in the completion of a model Future City Tests of Engineering Aptitude, Mathematics, and Science (TEAM+S). This national engineering competition involves problem-solving skills, collaboration, analytical thinking and multidimensional problem-solving solutions. Moving to the high school level, Markosky provides job shadowing opportunities for career exploration. At a corporate level, they participated as a "Speed Coach" for Mentoring Monday event hosted by the Pittsburgh Business Times bringing women together to network, receive career advice, tips and guidance.
The firm volunteered their services at a tree planting event for Flight 93 Memorial Planting Day hosted by the Marcellus Shale Coalition.
Markosky was recently awarded the 2017 Business of The Year Award from the Westmoreland Chamber of Commerce for delivering quality projects, supporting future generations in the sciences and being a steward in the community,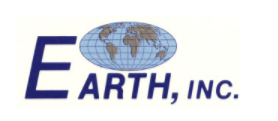 Earth, Inc. is a geotechnical engineering firm that has specialized in highway, bridge work and large scale commercial development since its inception in 1983. The company can provide the complete geotechnical scope from initial field reconnaissance, problem definition, development and monitoring of subsurface exploration programs, laboratory testing, conceptual design, alternatives analysis including cost comparisons, sketch design, pre-final design, final design, and consultation during construction.
Earth, Inc. is accredited by the AASHTO Material Reference Laboratory (AMRL) Accreditation Program for soil testing for both AASHTO and ASTM test methods. The company has maintained the longest accredited program for soil testing in the state of Pennsylvania. There is a laboratory QA/QC program in place including technician training and evaluation, AMRL proficiency testing, and equipment calibration.
Geotechnical and supplementary civil engineering service highlights include:
Geotechnical investigations for civil engineering construction
Foundation investigations for civil structures including buildings and bridges
Geotechnical engineering design including dams, impoundments, site development, roadways, retaining structures, etc.
Hydrologic studies and hydraulic analyses and design
Groundwater studies
Landslide stabilization
Acid mine drainage and mine reclamation projects
Consulting, monitoring, and testing services during construction
Their many highway and bridge projects include work on Pennsylvania Turnpike expansion projects including the Mon Fayette, Greensburg and Beaver Valley Expressways. In addition to PennDOT reconstruction projects on I-79 and I-70, they have also worked on Pennsylvania Turnpike Mainline and Northeast Extension reconstruction projects as well.
McCandless Crossing, a large scale commercial project located in the North Hills of Pittsburgh, represents recent commercial property development with which Earth, Inc. has been involved since the beginning of the project. Site work design began in 2006 with several phases of grading and subsequent building construction having occurred in the time since. Prior to developer improvements, Earth Inc. worked with highway design consultants, the Town of McCandless and the Pennsylvania Department of Transportation to widen McKnight Road, Cumberland Road, Babcock Boulevard, and Duncan Avenue, thereby increasing traffic capacity via new turn lanes for the massive undertaking.
The Duquesne Incline on Mt. Washington is an iconic symbol in Pittsburgh. In 1996, the Incline experienced a significant rock fall event. Although the Incline did not incur much damage, its long-term stability was threatened. As a result, Earth, Inc. designed a rock fall remediation system consisting of slope netting and rock bolts on two rock faces of suspect stability on the very steep hillside overlooking downtown Pittsburgh; this work also included shotcrete underpinnings of rock overhangs. The construction work was incorporated into the Port Authority of Allegheny County's contract to perform hillside stabilization along portions of the Conrail railroad shelf.
For ongoing safety and monitoring, Earth, Inc. designed a geotechnical instrumentation system for the hillside upon which the Incline is located, consisting of 10 tilt meters attached to exposed rock faces. Continuous remote reading of the tilt meters is received over time at the upper station of the Incline with automated output being generated to provide baseline data for future comparisons. Alarms have been built into the computerized system to alert Duquesne Incline personnel if unusual movement has occurred, along with providing a warning of possible impending major hillside movement.
Upgrading highways and bridges, creating new commercial communities and stabilizing iconic symbols of Pittsburgh and beyond are among the highlights of Earth Inc.'s geotechnical service capabilities.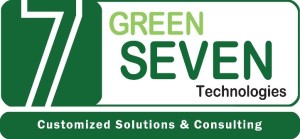 Green Seven Technologies is a IT Managed Service Company. Unlike other technology companies, our philosophy is different in that we are proactive in our management of the clients whose technology programs we manage. Our managed IT service program is an All-Inclusive program model with a fixed monthly fee. We work with a number of government entities, architects and engineering companies that have multiple locations and large data files.
Larger organizations that have an IT department already in place take advantage of the company's co-managed program. Green Seven Technologies will work hand in hand with your internal IT staff allowing for depth in IT coverage, as well as the ability to handle day-to-day patches and updates, allowing the internal staff to focus on projects.
By using this type of program, our clients have realized up to 40% savings through system upgrade efficiencies, GUARANTEED 7 minute response, and our 24/7/365 advanced remote monitoring program. What this means for your organization is a direct contact to the technicians who work on their systems, no waiting for hours until a person calls back.
Due to increased vigilance in hackers attempting to access your system, the Business Disaster Recovery Program offered by Green Seven Technologies is different than the normal file backup. This service backs up not only your files, but the company's operating system and employee profiles as well. In the event of a disaster, your system can be remotely accessed in minutes versus hours or days.
Many of our clients rely on us to help guide them in understanding various software packages and assist their organization in determining the best option for current and future needs. We have built our reputation on a GUARANTEED 7 minute response and currently have multi-year contracts with a number of clients. For a free network assessment and to learn more about Managed IT Services, contact Jay Markey.
Testimonials
Jill is a tenacious business development person. Her ability to find leads, contacts and work is incredible. I am continuously amazed at her ability to make things happen.