joe birch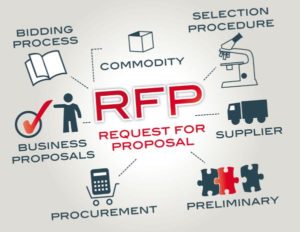 The weather is breaking, and construction season is gearing up. As a general contractor, you've just landed that big project and now it's time to get down to work. You may be good at the construction process, but there are some specialty contractors that are necessary to get the job done. So what are some things to consider when choosing a subcontractor for your project?
Does a Subcontractor Perform Better Than Your Own Crews?
You know yourself, the more you perform a certain task, the better you are at it. For example, your crew may perform masonry once in a while, but the job you just landed calls for extensive and intricate masonry work. Understanding the scope and project requirements is vital before you can determine the need for a subcontractor. A subcontractor is needed when the work falls outside of your expertise area or when your resources are already assigned to a different project, limiting the capabilities to execute the work using internal resources. If the work involves federal monies, you may also be looking for minority subcontractors. Here are some things to consider.
Project Size Matters
It is important to understand this component prior to execution in order to get the proper bonding and insurance coverage for you and your subcontractor.
Subcontractor Qualifying Indicators
Now that you have decided to bring on a subcontractor to supplement your workforce, you need to evaluate the following areas:
Safety
Financials
Staffing
Equipment
Project Plan and Schedule
Past Performances with regard to Comparable Projects
Letter of Recommendation or References
Project Cost and Payment Terms
When putting out the RFP, these factors should be considered. A subcontractor must be able to provide this information as an answer to your RFP.
Safety Record
One of the most important factors when qualifying subcontractors is their safety performance. Be sure to review the EMR rates, OSHA recordable, time loss due to accidents/incidents. If this is a new subcontractor, ask for their safety plan and program and be sure to review it so that it aligns with your safety expectations.
Financial Stability
A financially solid subcontractor may be determined by their bonding capabilities and letters from financial institutions that will express their financial stability. Request and review the required licenses and insurance.
Qualified Staff
As part of an RFP request to be considered for a project, a subcontractor should provide basic information along with resumes highlighting the relevant experience, senior leadership, and personnel who will be in charge of the project. This will help to ensure enough resources are available for your project.
Equipment
As a subcontractor, there are often specialty tools and equipment that are required for the job. The subcontractor must bring said equipment to the job site. Be clear to specify that in your RFP. Depending on the type of subcontractor requested, transportation permits and costs are subcontractor's items, so they should be taking care of those items.
Subcontractor Schedule
A detailed plan of action should be requested to include a narrative on how they will manage the project and how they handle unforeseen conditions.
Past and Current Projects
With the rapid pace of construction in Pittsburgh's economy, if your company is wanting to stay abreast of the growth in the region, it's important to have a grasp on a subcontractor's project experience. In an interview process, you may want to ask about concurrent projects and how those projects could affect the resources devoted to your project. A review of similar projects must describe scope, schedule, budget, man-hours worked and any special consideration that was part of the project.
References
Don't fall short at this step. It is your responsibility to call and verify references provided before awarding the subcontractor a construction contract. Using the listed names and projects included in the RFP, call or ask specific details about the subcontractor performance on a particular project.
Price
The lowest price is not always the best option. There are other factors to consider. Ask for details on payment terms and avoid using subcontractors asking for large amounts of down payment, that might be a red flag. Discount terms and payment terms must be discussed and agreed especially final payment and release of waivers.
Minority Contractors
When federal monies are involved, often larger companies are looking to partner for specialty contracts with minority companies. This partnership allows for smaller companies to grow and larger companies to compete for work with a diverse group of contractors.
McKibbin consulting has relationships with a number of specialty and minority-owned contractors, as well as property managers and developers. Within her network, Jill offers opportunity for general contractors to partner with minority subcontractors allowing both to benefit. To learn more contact Jill at 412-498-3572 or email [email protected].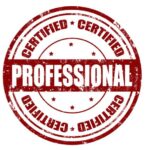 There are a number of certifications in business and often 2nd or 3rd tier awards as well as federal monies that are awarded to contractors with these certifications. You can get a jump start on your organization's long-term contract growth by considering these minority business enterprise certifications.
Minority Business Enterprise – National Minority Supplier Development Council
The NMSDC connects certified, minority-owned suppliers with thousands of corporate members, providing access to influential private-sector buyers. Additional MBE benefits include eligibility for NMSDC development programs and invitations to networking events.
Disadvantaged Business Enterprise – U.S. Department of Transportation
USDOT's Disadvantaged Business Enterprise (DBE) program offers small businesses owned and operated by socially and economically disadvantaged individuals the opportunity to compete for federally funded highway, transit and airport contracts.
8(a) Business Development – U.S. Small Business Administration
With a goal of awarding at least five percent of annual contracting dollars to small disadvantaged businesses, the federal government established the 8(a) Business Development program. Participating companies can compete for set-aside contracts, form joint ventures with other firms and receive assistance navigating federal guidelines.
Women's Business Enterprise – Women's Business Enterprise National Council
The WBENC facilitates partnerships between certified Women's Business Enterprises (WBEs) and corporate partners, allowing access to suppliers and procurement executives at thousands of organizations and government entities. WBEs are eligible for federal contracts, access to mentoring and capacity development, and use of WBENC marketing and promotional materials.
Veteran-Owned Small Business – U.S. Department of Veterans Affairs
The Veterans Affairs Office of Small and Disadvantaged Business Utilization counsels, assists and protects the interests of veteran-owned enterprises. The office's Vets First Verification Program affords veteran and service-disabled veteran-controlled firms the opportunity to apply for earmarked and sole source contracts.
HUBZone – U.S. Small Business Administration
The Historically Underutilized Business Zone (HUBZone) program offers federal contracting preferences to companies operating in areas with proven economic needs, including rural counties, Indian lands and disaster areas. There is a map of qualified HUBZones to determine if your business is eligible for the certification.
To learn more about certifications and how you can leverage minority certifications to grow your revenue, contact Jill Mckibbin at 412-498-3572 or email [email protected]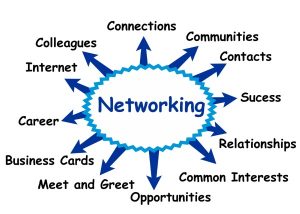 The ATHENA Awards Program of Greater Pittsburgh distinguishes itself from other regional awards through its emphasis on women mentoring other women and girls. Jill McKibbin was nominated in both 2015 and 2018 for the Athena award in many ways because of her efforts to help women-owned and disadvantaged businesses compete in a larger market. For those of you that know Jill, you know she works hard at connecting her clients and has created various programs to fit a person's budget. CIST provides monthly opportunities for her clients to learn of upcoming construction projects and network with referral partners.
Don't take our word for it, see what clients, referral partners and colleagues alike have to say…
Jill McKibbin has a unique ability to embrace her clients' businesses and understand what they can do to enhance their marketing and sales objectives.

Five years ago, Dagostino Electronic Services (DES) was best known for its Structured Cabling Services. Through introductions and networking activities initiated by Jill, DES is now recognized by architects, engineers, contractors, businesses and institutions as the area's "go-to" partner for audio-visual, security, voice and data networking, and cabling expertise.

There are many different ways of spreading the word about who you are, what you do, and how well you do it; but Jill's method of personal meetings, opportunity sharing, and team building definitely provides the best "bang for the buck."

If there is a person or company that you want to meet, Jill will know someone who knows them who can provide an introduction. She is definitely a valuable resource.
~Trudy Van Kirk, Account Manager, Dagostino Electronic Services, Inc. (Client)
---
CCAC and McKibbin Consulting have a two-way relationship. As an institution, CCAC hosts MWDBE events and invites groups in for networking. This allows Jill to continue to build her network as well as provide added value to her own network to let them know of our MWDBE events. The more teams of people that are identified for given projects, the more CCAC and McKibbin Consulting can help all of the companies develop and grow business. MWDBE helps everyone.

Jill has a special niche of business that no one else really does in providing networking to build business through all these different teams of building trades. For her to be successful is commendable. Otherwise, all big businesses will occupy all major contracts because smaller companies can't compete for larger projects. Through her relationships, Jill helps to level the playing field. For CCAC, the more MWDBE firms identified, the better it is for more opportunities to grow their business.
~James Messer, Chief Facilities Officer – CCAC (Referral Partner)
---
If I need an introduction to someone or there is someone I need to find the first thing I do is reach out to Jill. When you're linked with Jill, on LinkedIn–not only have access to her 11,000 contacts, but you gain access to her contacts' contacts as well. That's a value she brings. You will never meet the number of people that you will meet through Jill.

When you go to her with a need, you can always count on Jill to help you. There is a high level of trust with Jill because she's already vetted people she recommends. She gives you the backstory with a warm introduction which is extremely valuable. When she educates you prior to going into a call you feel confident that person already knows you are coming. If you haven't connected with Jill, you are missing the boat.
~Georgia Glass, Account Manager Western PA and Northern WVA Kone Elevators (Colleague)
---
I can't say enough about working with Jill McKibbin. K.A. Sodders Commercial Painting has significantly grown our business as a result of the introductions and referrals she had provided. I find the CIST meetings to be a valuable resource in the commercial market. As the Sales Manager for K.A. Sodders, I'm pulled in many directions. Regular calls and meetings with Jill have helped me focus on vertical markets and shorten the sales cycle to obtain new work and grow market share.

If you are looking to grow your business, I would recommend you consider contacting Jill McKibbin with McKibbin Consulting.
~Eric Vogelsberger, Sales Manager, K.A. Sodders (Client)
---
Jill is very approachable and clearly has the end game in mind when it comes making introductions. She spends the time to figure out what will help you in your business and provides sincere introductions with vetted resources. As a consultant she works with you to help you to grow your business in whatever path and/or direction that may go and has the depth of resources to do so.
~Megan White, VP / Corporate Banker – First Commonwealth Bank (Colleague)
---
I want to thank those who have been such an important part of my career and especially thank those who have taken the time and effort to submit a nomination on my behalf, write a testimonial or otherwise offer your support throughout the years. I love what I do, but I couldn't do it without you!
Testimonials
McKibbin Consulting has helped Forkner Engineering grow quickly in our first year. The contacts that they have helped us make and the support they provide in building a business have been invaluable. Ms. McKibbin is truly invested in helping my company succeed.