jmckibbin3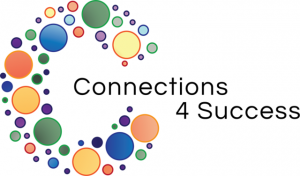 For over the past decade, Connections 4 Success' president, Vanessa Dodds, has successfully been bringing business growth, strategic innovation, expansion opportunities, alignment, and professional skills development to the public sector, small businesses, large nonprofits, and most recently the AEC trades' industries. Connections 4 Success is a certified 8(a) woman-owned small business providing business strategies, organizational training series, and workforce training solutions for skilled trades, information technology companies, large nonprofits, the public sector, and their peripheral business partners.
Experience has included projects with a funding capital of over $4.5 million dollars. Various programs that were overseen experienced an increased return on investment of at least 50% up to 200%.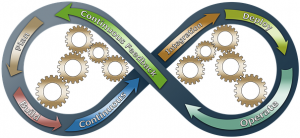 Their organizational development agency offers business evaluations, needs and jobs analysis, risk assessments, business alignment strategies, growth and strategic plans for innovation and advancement, organizational restructuring, organizational training series, onboarding plans, as well as, professional development and skills training. Driving success with quality solutions is the Connections 4 Success promise. Vanessa's high energy, "think-outside-the-box" strategies, and determination to help Connections 4 Success' clients' experience increased profits, performance, efficiency, and accountability is what differentiates Connections 4 Success from their competitors.
Recently, Connections 4 Success worked with Cadnetics on their business and operational alignment to launch them to the next phase of their expansion opportunities. Their services focused on restructuring Cadnetics' organizational structure, addressing their need for increased accountability, and improved standard operating procedures. Connections 4 Success' efforts will allow for Cadnetics to experience cost savings in reduced project overages, an improved business model, and accountability for the executive and project management team to improve project oversight.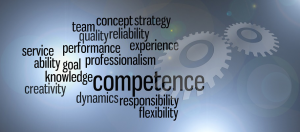 Connections 4 Success also worked with the Ward Home, to assess the operational risk of their Supervised Independent Living Program in accordance with required government regulations, policies, and procedures. Connections 4 Success' risk assessment and recommended mediation measures has allowed the Ward Home to correct operational procedures to avoid incompliance to state regulations, policies, and procedures while continuing to offer a premier independent living program for the regions foster youth and young adults.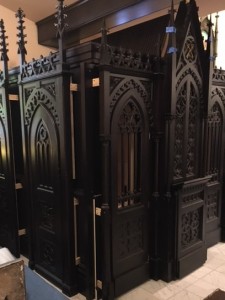 For over 35 years, Tech 2000 Woodworks President and Owner, Keith Geller has been designing, building and installing fine custom woodwork cabinetry for residential and commercial applications, growing Tech 2000 Woodworks into one of the top custom cabinetry shops in the Pittsburgh region.
The experienced team and the very latest equipment enable Tech 2000 to work with all types of wood and a myriad of other materials, including bamboo, laminate, solid surfacing, granite, and marble. The finishing department offers custom finishes and stains to make your project unique in both design and color. Tech 2000 is a FSC® Certified Millwork Company FSC-C109135 and have participated in a number of LEED projects throughout the region.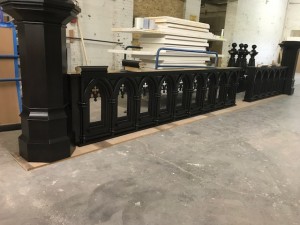 Preserving history and the original architecture was key in the resent renovation of St. Peter's Church in Pittsburgh. It was the church's desire to bring this historical building back to as close to its original looks and condition as to when it was built back in 1855, before fire destroyed the structure in 1870. Working from original photographs provided by the church staff, Tech 2000 manufactured and supplied all of the new wood work to match existing wood work within the church, such as the HVAC Covers in the center and sides of the church, new front kneeler walls and ramp with railing to the Main Altar, Reconciliation Rooms, Statue Niches at the back of the Church, Choir Loft Cabinets with wood paneling to match original wood panels, base board and casing to match original just to list some of the items that were fabricated.
Tech 2000 worked closely with Nick Rosky of Volpatt Construction who was the general contractor on this project along with the architect Ian Morrison of the architectural firm of Radelet, MCarthy & Polletta Inc. throughout the project to help achieve the goal of matching as much of the original details possible to the beauty of intricate wood working centuries ago.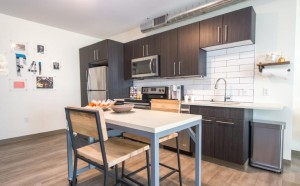 For the past 70 years, Excel Glass and Granite has progressed with technology, skilled labor training and design expertise to bring the newest designs in the Kitchen and Bath Industry. We offer a variety of the latest in quartz and granite from which to choose.
The Excel Glass Division, a full-service installer and fabricator of commercial and residential glass provides custom shower doors, shower door enclosures, custom mirrors, replacement glass and much more. Featuring the area's largest selection of custom mirrors in any size, shape or color, the company specializes in the custom design, manufacturing and installation of framed or unframed mirrors to match any specification.
Excel Hospitality Stone works with construction companies, project managers and commercial developers in providing granite, stone and/or glass products to fulfill multi-unit or hotel project needs by furnishing and installing countertops, sinks, vanity bases, shower bases, and L.E.D. Mirrors.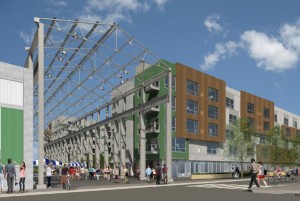 A recent commercial project highlights construction of The Foundry at 41st, featuring a variety of apartment types from nano units to two bedrooms providing luxury living in the heart of one of the hippest neighborhoods. The open floorplan design features an incredible list of amenities, including high-end apartment features and finishes. Working with Fort Willow Developers and Walnut Capital, Excel Hospitality Stone provided 171 apartments with 209 vanities, mirrors and porcelain sinks, 26 shower doors and 171 kitchen quartz tops and stainless sinks for this high end apartment complex.
Versatile, customizable and reliable – experience the "Excellence of Excel!"
Testimonials
Jill is hard-working, personable and dedicated. She has a broad knowledge of many industries, and of the people that work in them. We have enjoyed working with her on various projects and look forward to doing so in the future.